Jan's Bio
For the past 24 years Jan has enjoyed working from her home studio. Jan is an accomplished designer that has the ability to keep up
with the ever-changing trends in the marketplace. She currently licensed with 25 companies in the gift industry and has a myriad of licensed products ranging from greeting cards, rugs, prints, gift bags/boxes, giftware, fabric, etc.
Jan is best known for her holiday characters and has enjoyed top-selling lines for retailers such as Kohl's, Target, Yankee Candle, Wal-Mart, etc. not to mention the thousands of independently owned gift shops. The past few years she has worked to expand her portfolio to include more year-round images.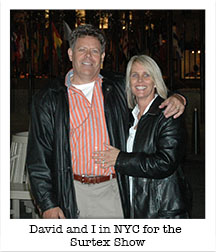 Jan's "Made in the Shade" studio is located on the outskirts of Huntsville, Alabama where her imagination comes to life in the form of acrylic paint on Bristol board. Jan is also well versed in PhotoShop that aids in her designing, product development and package design.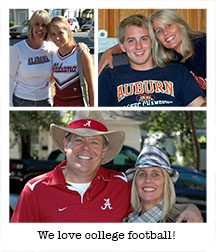 Jan's boundless energy and enthusiasm have taken her on extensive trips in the US and around the globe. She's hoping to add to the list of 43 US states and 24 National Parks that she's enjoyed already. She has tried skydiving, white-water rafting,
zip-lining, etc. so she's never
afraid to face a new challenge.